Honorees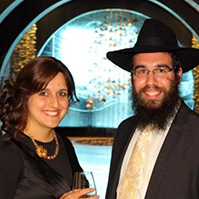 Rabbi Eli and Esther Wilansky
Community Service Award
Rabbi Eli and Esther Wilansky spent nearly seven years with our community. Rabbi Eli served as the program director for Chabad at the Beaches' numerous services and events. His cheerfulness, positive demeanor and positive attitude are unmatched. Esther served as a teacher in Chabad of Southside's Ganeinu preschool. She is beloved by her students and staff alike. The Wilanskys recently accepted an offer to join the Pittsburgh PA community. While they will be sorely missed, their impact will last for many years to come.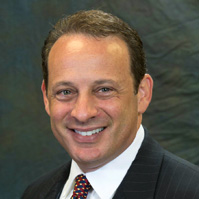 Mr. Todd Bernstein
Pillar of the Community Award
Mr. Todd Bernstein will be honored at the Gala for his longtime friendship, financial support and involvement in our Beaches Jewish community. Mr. Bernstein is a Vice president and financial advisor at BB&T Scott & Stringfellow. Todd's continued personal growth in his Jewish observance and support of his community are an incredible example to his three beautiful children.