ב״ה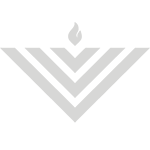 Rabbi Nochum Kurinsky
Covid-19 Update
Dear Friend, 
We understand that this is strange and different. We also completely understand the difficulty in adapting to change. We hope and pray that this is all very temporary and with Hashem's help, we see an end to this pandemic and indeed all disease is eradicated imminently with the coming of Moshiach.
Practices until further notice: 
Masks must be worn in Chabad at all times during Services and events. 

Please maintain social distance. 

We must avoid handshakes and any physical contact; 

Children must remain with parents at all times. 

When open, visitors can attend if they have been local and quarantined for 14 days. 

 

Anyone with a cough, shortness of breath, a 99.6 degree fever or higher, chills, muscle pain, sore throat or new loss of taste or smell must stay home and not endanger his fellow congregants.

Those over 65, who are in a nursing home, living with an elderly person, have a lung disease, are immunocompromised, obese, have diabetes, or kidney or liver disease should maintain enhanced vigilance. These individuals should seek the counsel of their Rabbi and Doctors about if they are permitted to attend.  

People should bring their own Tallis, Kipa and Siddur whenever possible.  Please bring your own bag before Shabbos/Holiday or ask and we will designate one for you with kipa/tallis/siddur for you  in it. 

Families may be seated together, but remain 6 feet apart from others or as far as possible. 

We must take our temperature regularly. Anyone who has high fever should not attend for at least 48 hours.

If these guidelines can't be followed the synagogue must immediately close without warning. We ask that you are mindful of this regardless of your opinion on the matter out of an abundance of love and respect for each other.
We want to emphasize that the CoVid-19 pandemic appears to be far from over. Even as parts of society begin to reopen we urge you to continue to remain vigilant, including: hand hygiene, social distancing, staying home whenever possible and wearing a mask when warranted. 
Thank you for your patience and understanding in these unique times. Remember, that even while we are praying alone, G‑d is still very present in our homes. We are confident that He hears our prayers, and will grant complete healing to all who need. 
Sincerely,
Rabbi Nochum Kurinsky
If you have any questions or concerns, I am available to you as always on my cell phone, 904-910-5676.